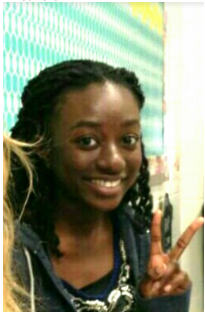 Age: 17
School: Franklin High School

Favorite Quote:
Minds are like parachutes - they only function when open

Thomas Dewar
Statement:
My MLK experience meant a lot to me. It was very refreshing to have a safe space to learn about myself, and global issues from other perspectives. With a judge free environment, great activities, awesome staff and fellow ambassadors, I already felt comfortable on the first day of camp. I'm glad I got a chance to experience the positive energy this program brings. This opened my mind and inspired me to use my voice and "mental tools" to help build a more beautiful world. Ultimately the energy that makes this program what it is gave me a safe space to discus large and minor issues and that's something I don't get a chance to do as often. We became a family in only a few inspiring, fun, powerful, and unforgettable days. I'm so happy to have gotten the chance to meet the amazing people I met here.